How to Bring the Outside Inside with
Interior French Doors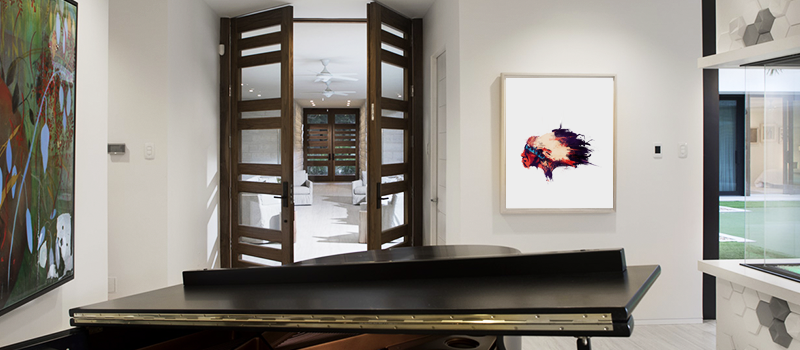 Creating a seamless connection between your living spaces and your outdoors is the essence of
French doors
. To bring that deck, that lawn, the outdoor flowers, the garden or patio setup, to bring them indoors into your living space, as it were. But what is it that makes French doors such an intimate part of your home design?
Master Doors
shares some of the features and benefits that make French doors such a popular choice.
Sheer Beauty
Interior French doors are simply beautiful. A French door is not just another entry or exit point in your house, but a timelessly elegant way to allow natural light to fill your home. Interior French doors fit any home design, be it traditional or modern, they enhance the beauty of your home's exterior and interior.
Best Features and Functions of French Doors
What are some of the features and functions that make French doors to add value to your home?
French doors are hinged, which means you can open them either inward or outward.
They provide wider entryways.
Glass variations.
French doors in the interior of your home allow ample natural light to enter your interior.
They are customizable to your heart's content.
Benefits of
Interior and Exterior French Doors in Canada
French doors offer flexible customization options which make them very versatile. They fit any home design and allow you to choose the best glass, design profile, hardware and grilles. They have evolved over the years and continue to be enhanced to meet individual tastes.
Master Doors Interior French Doors
Do you want to dress up the interior of your home with Master Doors interior French doors? Each stile and rail door is expertly constructed with natural, beautiful wood components with a wide selection of glass options. Whether you prefer the simple elegance of clear glass or the intricate patterns of decorative glass, you'll find exactly the right look for your taste.
Get in touch with us and let our guys take you through our limitless collection of French door designs. We offer a free quote and our staff is happy to provide a free onsite assessment of requirements.
Some Frequently Asked Question:
What materials are wooden doors constructed of, and are door frames included?
When it comes to wooden doors in Toronto, you might think that it's obvious what they're constructed of: wood of course. However, it's a little more complicated than that. Traditional wood doors are manufactured with several different types of wood including solid fir wood, MDF board, or high-grade natural oak. Usually, the solid fir provides the interior structure of the door, whereas the natural oak or MDF board provides the finish. There are also solid wood doors. However, they can be heavy and hard to work with, and the installation process can be particularly time-consuming, so many opt for composite wood doors. Often, unless the door frame is damaged or warped, it isn't necessary to install a new frame.
Design Your New Door
Our talented and creative design team are ready to provide you with samples of your upcoming project.
Get Your Free Quote Now